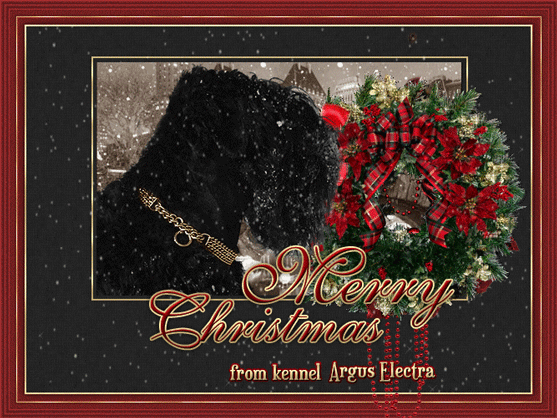 08.12.2008

so we would like to get our results all together ....
This year was the first year of showing litter C with very nice results and continuously litter B still on the rings. Their mother BASMA Performans just finished her exhibition time in age of 5,5 years old.
Results of 2008 are:
Junior Winner x 13
Best Junior in Breed x 8
Best of Group Junior x 3
Best in Show Junior II x 1

CWC / CAC x 21
Res CAC x 4
CACIB x 3
Res. CACIB x 4
Best of Sex x 11
Best of Breed x 7
Best of Group x 2
Best of Group II x 1
Best in Show x 1

Dogs from our Kennel got:

Junior Winner Pl x 3
Champion of Poland x 1
Champion of Slovakia x 1
Champion of Germany x 1
Championa of Croatia x 1
And a very special award is first place In Exhibition Rank of Black Russian Terier Serwis www.czarnyterier.com to Argus Electra CONTESSA.
So ….


Argus Electra CONTESSA became the BEST FEMALE of 2008
I would like to congratulate to all owners of Argus Electra Team
and abroad for all success!!! Thank You!
We already look forward exhibitions in next year ...
---
07.12.2008
National Exhibition in Nowa Ruda judge P. Peter Rehanek /CZ/
Argus Electra BALLADA got 1/5 exc. CAC

I've just got a news from Patrycja Spotan who runs BTR Servis in Poland, that our
Argus Electra CONTESSA became
The Best BRT Bitch in Poland 2008
J
And another nice result is
The Best BRT Male in Poland is European Winner Dargas Drugelis – congratulations to owner!
We are so proud of this result for our CONTESSA
Patrycja great work – thank You !!
---
29-30.11.2008
Zagreb. Argus Electra BURAN in champion class 2/4 res.CAC and res. CACIB
On second day in this same competition 3 exc.
---
09.11.2008
CACIB Poznań judge: Peter Rechanek /CZ/
Argus Electra CONTESSA was shown In intermediate class – 2/4 ex.
In the end of November 2008 our Contessa gave her blood to BANK OF BLOOD in Poland.

A while ago her mother Basma Performans did exactly this same. So in this way we would like to promote sharing a blood of our dogs with other pupils in need.
More info http://www.psia-krew.pl
---
22.10.2008
19.10.2008 Racibórz Terrier National Dog Show judge Mr. Piotr Król
ARGUS ELECTRA CONTESSA in intermediate class, woon 1 CAC , BOS and Best of Breed
J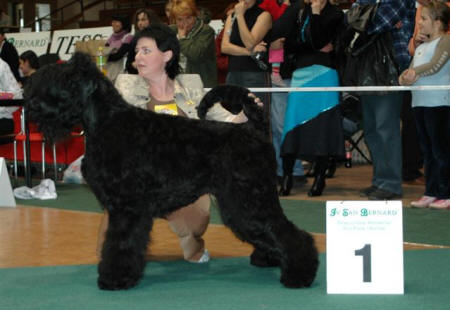 CONTESSA was allso between best 6 terriers on Best in Shows
---

18.10.2008
Dortmund Dortmundssieger judge Mr. Stefanescu /Ro/
ARGUS ELECTRA BOYAR - was 1 between 5 conurents, exellent and CAC, congratulation Annina
J
---
13.10.2008
I've just got photos of Argus Electra BOYAR during his IPO training. I'm so proud of him that apart from very high exhibition quality he is also an excellent as a "working boy". Annina – thank You for such an excellent work with my "small boy", for Your love and patience.
---
03.10.2008
Wangelau judge Ilse Freerksen (D)
Argus Electra Boyar got qualifications for stud do ` ZUCHTZULASSUNG' and top note ` ANGEKÖRT` - as a excellent in type stud male.

European Dog Show judge Paolo Dondina /I/
Argus Electra CONTESSA got only very good L Hmm ... strange note, but it's first time and I hope last time J
---
28.09.2008
Cacib Dog Show Wrocław judge Mr. Broll /PL/

Argus Electra BARISHKA was shown on this dog show, she recived II/III exellent.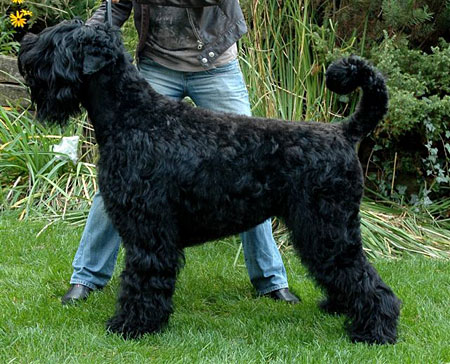 ---
23.09.2008
20.09 Slovenia Cacib Maribor the judge P. Anne Bogucka /Pl/

I showed in intermediate class ours Argus Electra CONTESSA. TO¦KA has won , in this class 1 excellent , and CAC, then in BOS competition she get the title of the Best Bitch in the Breed and CACIB next qualification for Inter Champion title.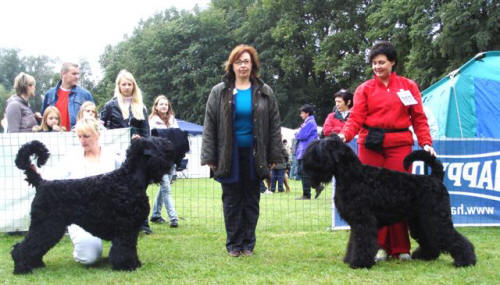 21.09 Slovenia Cacib Maribor Pohorje the judge P. Bojan Matakovic /HR/

In this day Argus Electra CONTESSA , shown again in intermediate class, she receive again the same result's J CAC, BOS and CACIB, with this success she confirmed her own class of the Best Bitch in the Breed at the first and second day.
---
17.09.2008
14.09 BRT Club Dog Show – Warsaw Judge Rui Oliveira /Portugal/

I was perfect exhibition , with beautiful BRT on ring.
The weather was so cold , but nothing could disappoint us – great atmosphere was on .
In intermediate class – Argus Electra CONTESSA was I excellent , and CAC

The Club Winners are :
Malhovskaja Barynja - bitch with wonderful movement , and very impressive male Amurat Karahan.

Malahovskaja Barynja & AMURAT KARAHAN

Winning by Amurat Karahan , make us even more happy, because his small daughter "IDA" is with us.
We hope, she will be a star like her father J
IDA :)
13.09 National Terrier Dog Show judge JOVICA ZIVKOVIC (Serbia)
Argus Electra CONTESSA , again I ex. with CAC
---
31.08.2008
Black Terrier Klub Dog Show in Germany - Bensheim, Mrs Friedl /D/

On this dog show Annina shwed ARGUS ELECTRA BOYAR in open class , he won I ex. 1/4 with it , he recived next nomination to German Champion, and res. CAC
Annina my congratulation J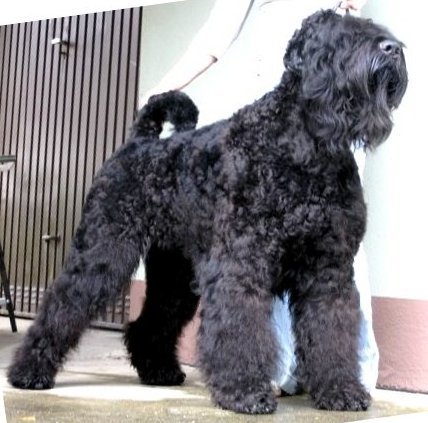 ---
21.08.2008
Today we have got wonderfull news :
Argus Electra CONTESSA /Int.Ch.BASMA Performans x Int.Ch.VIRGILL s Zolotogo Grada/ HD-A !!
---
17.08.2008
Nowy Targ, judge P. Rehanek
On this exhibition we showed both girls: mother and daughter BASMA Performans i Argus Electra CONTESSA.
CONTESSA recived her last title of Junior Winner , and she also won Best Junior in Breed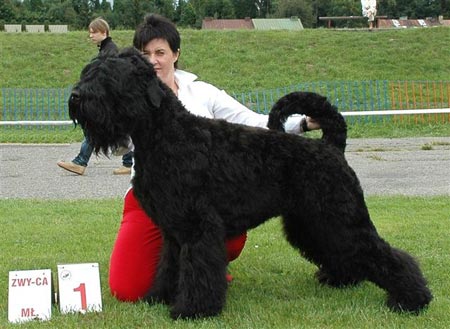 Next TO¦KA got Best Junior in II Grup and on finals she was in the LAST BEST five juniors BIS.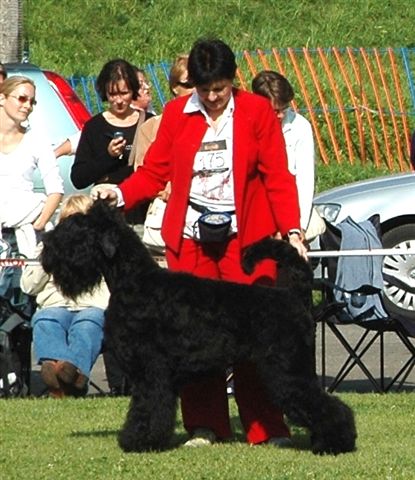 BASMA Performans started in Champions Class , she won CAC, BOS and BOB !!
BASMA Performans was qualificated to best five of II Group.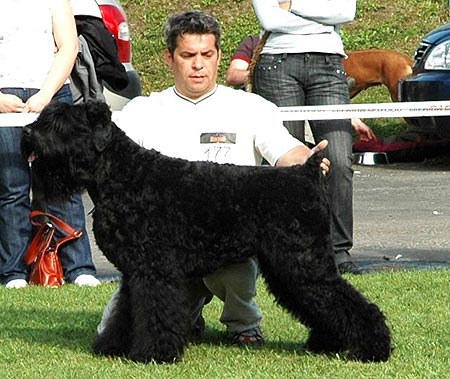 ---
06.08.2008
3.08 Zakopane National Dog Show judge Mrs. Ewa Bukład
Tooday in Zakopane was shown 3 girls from our ARGUS ELECTRA kennel. Argus Electra CONTESSA in junior class 1 place ex. Junior Winner , Best Junior in Breed and BOB
CONTESSA allso started in finall competition, and she recived titlle BEST JUNIOR IInd GROUP
& II place BEST IN SHOW JUNIOR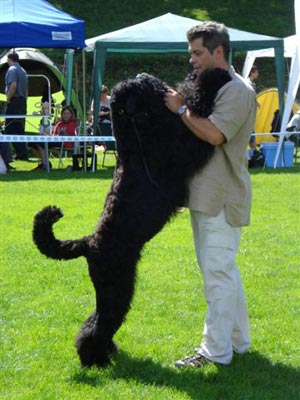 Argus Electra BARISHKA 1 place exellent in open class.
Argus Electra CHIORNAYA UZI 1 place exellent in inetrmedia class CAC & BOS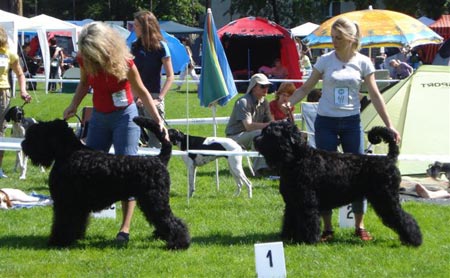 02.08.2008
Heppenheim Niemcy judge Mrs. Phylis Poduchka Aigner /A/
Yestarday on National Terrier Dog Show in Germany Annina showed with succes Basmas son from her first litter Argus Electra BOYAR
BOYAR on this dog show ricived CAC, BOS & BOB
In finall competition he wonn II place between big teriers. BOYAR with this winning finished his German Champion J
Annina my congratulation.
---
29.07.2008
27.07 it was two CAC dog shows - Będzin and Chojnice
Będzin judge Ms M. Supronowicz. On this dog show we shown 2 bitches from Argus kennel.
We've just come back from 2 days exhibition trip. It was wonderfull weekend for us.
Our Argus Electra CONTESSA the first time was shown in open class abroad and she got an excellent results.