It all started in 2003 when uninvited "guests" broke into our house ...
It was that day when we decided to have a DOG. We could have installed an alarm system but we would have missed the opportunity to discover the pleasure of having this wonderful creature as our family member.
I got the passion for the black Russian terrier from my sister. Not really aware of what this breed looks like or what I could expect from the experience I went to a dog show in Krakow.
It was then when I fell in love at first sight with these wonderful and full of grace giants.
Our choice was: Warsaw, Małgosia Miłosławska's Performans kennel. A little creature with wet nose and long sneaky paws moved into our life in summer 2003.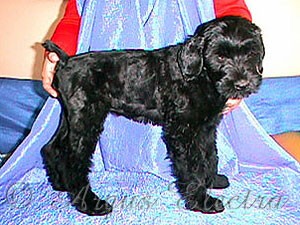 Young
BASMA
It turned out that our choice of breed was perfect. All the knowledge I had and a help of the breeder enabled me to choose a wonderful bitch. Basma's short but incredibly fruitful career proved that I had made the right decision.

Basma, as probably all Black Russian Terriers have, has incredible intuition and sometimes it seems as if she new what I'm thinking about. We are on the same wavelenght. I have a feeling that this dog is entirely dedicated to our family.
That's the hardest part of the part of my life, but because he was with us for three years, and engraved in our hearts unforgettable French Bulldog birthmark, writes here about it, but it already is not. He passed away unexpectedly early spring of 2007, not giving yourself a chance to help.

Our Matti, our great little dog...
He came to us in 2004 from my sister's kennel - Matti - Matuchowa Frajda.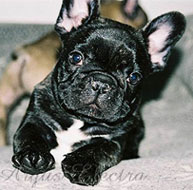 He gave joy of our whole family, was "the smallest black terrier" or at least they called him, those who knew him from the shows BRT, and often accompany us.
It was a very sensitive dog, a barometer of our moods, prankster and joker....
He did not know fear, it was a real "braveheart", had the greatest possible hearts, packed in a small body.
Unfortunately, HE did not know that he's so tiny, what I had in mind and I remind him, as his owner, because Matti liked to rule the particularly among blackies.

Now he is not with us... it is to hard - my first loss.
Remaining after numerous cups of exhibitions that remind me of the joy of his ring success, and it was a dog extraordinary beauty and full of expression.
I do not know if I'll ever have a such friend and such a beautiful dog.

Mattisiu I'll ever remember about you.....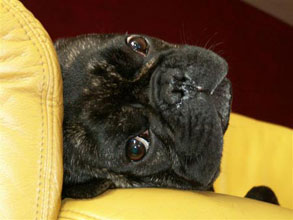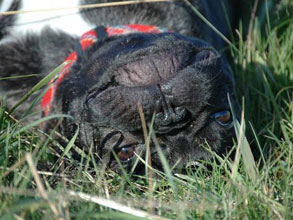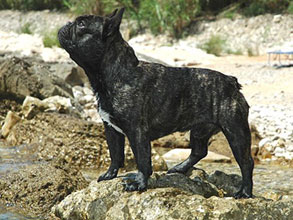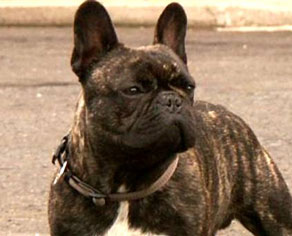 and last farewell look ...