---
19.11.2010
14.11 CACIB Dog Show KIELCE – judge Viktoria Pogodnia UKRAINA
It was debut of Argus Electra De La BUGATTI in intermediate class.
She won CWC between 5 concurrences , and next she won comparing in CACIB competition .
Her sister - Argus Electra DINASTIA in Junior class won Junior Winner in 5 concurrences to :). With this titles she finished Junior Polish Champion .

It was very nice weekend to our Argus family.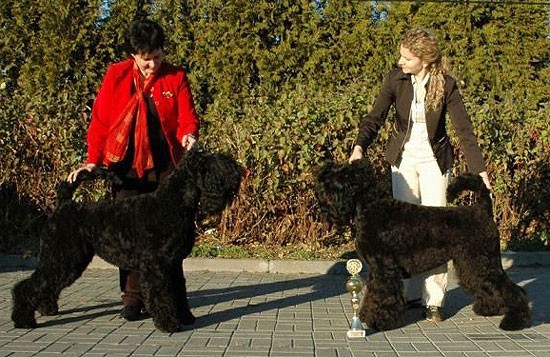 ---
23.10.2010
In recent days visited me Ms. Ula with AE ELVIS. The boy received his first "serious" haircut :)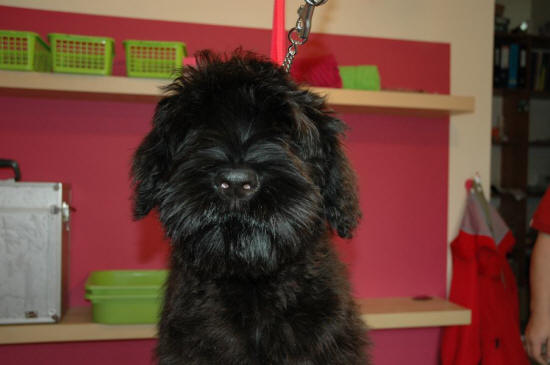 ---
10.10.2010
I`d like to show our Argus puppies in age of 27 days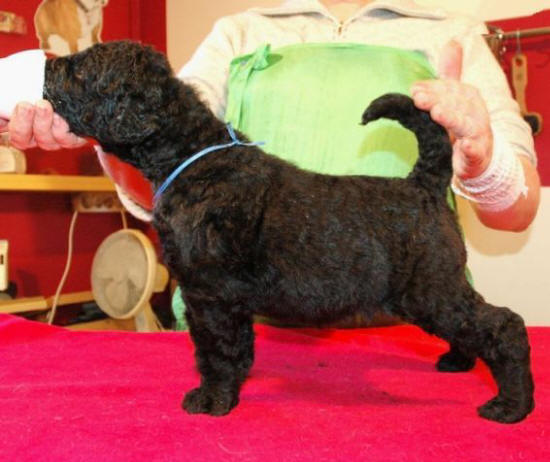 FARRO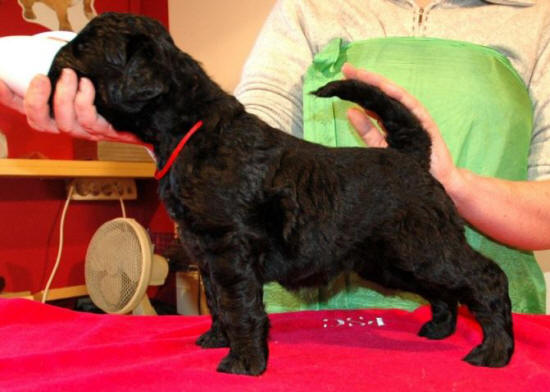 FERRARI vel Frania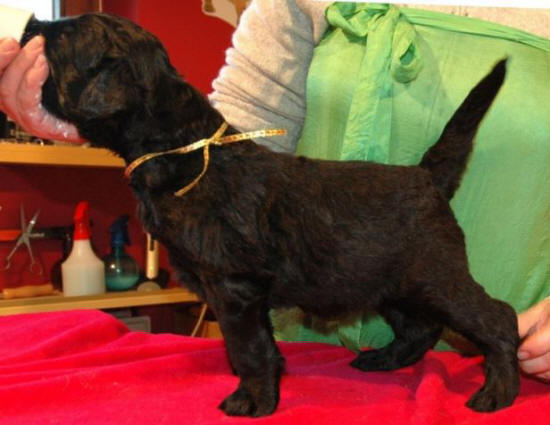 FIRST CLASS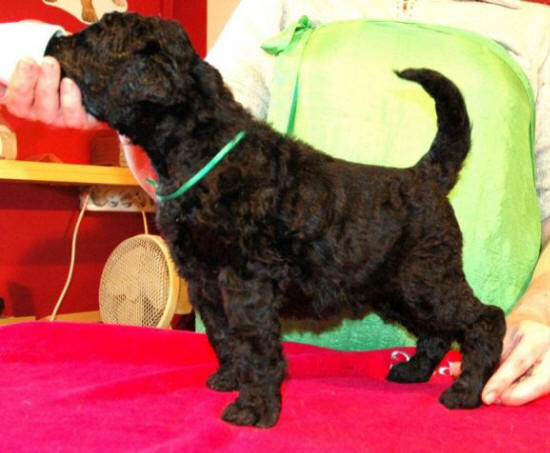 FUN NORD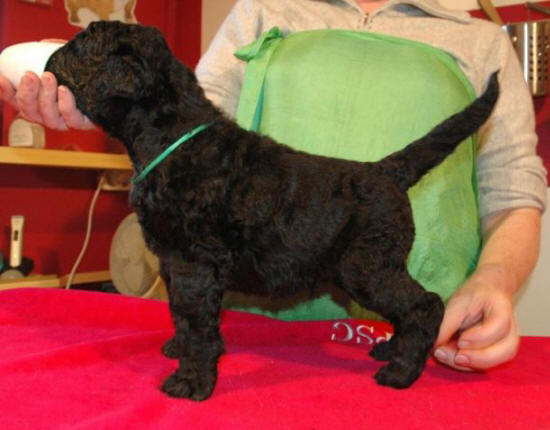 FUN NORD
---
27.09.2010
International Dog Show WROCŁAW CACIB judge: P.Boyan Matakovich
This was the most special exhibition for our kennel.
Agnieszka and Argus Electra DOUBLE TROUBLE in youth class got next Junior Winner and Junior BOB.
Then at afternoon they went to honor ring and they got BIS Junior of the Day, repeating this winning in next competition BEST in SHOW JUNIOR Wrocław 2010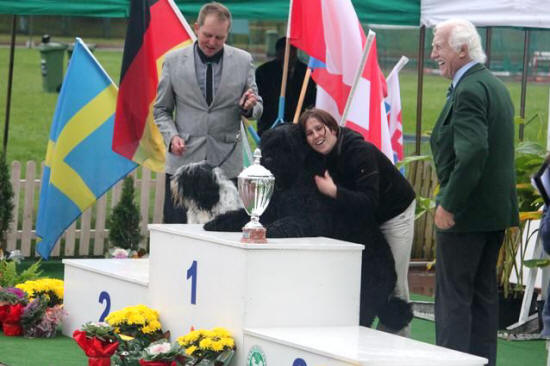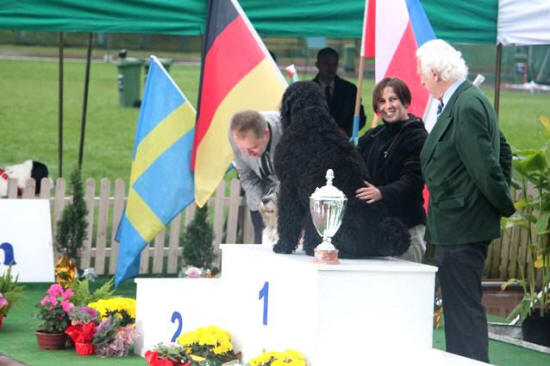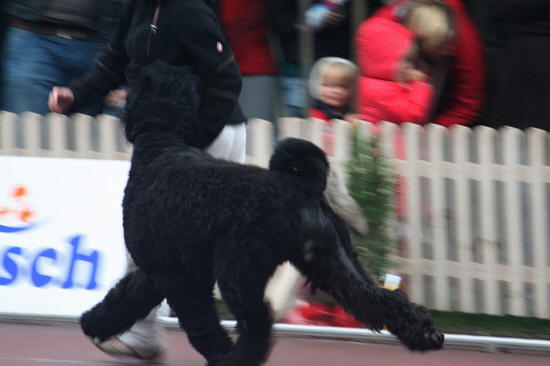 Photos by Renata Kowalczyk
Przy okazji wystawy miałam sposobność odbyć przemiłe spotkanie z rodziną, w której zamieszkała AE ERA, mam nadzieję, że wkrótce będę mogła pokazać zdjęcia Erutki - w nowym domu Agafii, mała jest szalenie urokliwa , jak przystało na jedyną princessę z miotu - dziękuję Pani Wisławie i Panu Marianowi za wspaniałą gościnę i możliwość spotkania z `Agafia Pietrowną` :)

26-27.09 Tulln CLUB AND INTERNATIONAL DOG SHOW in Ausrtia

Argus Electra DREAM OF BERRYLAND was shown on those two exhibitions, she got few winnings and new titles - 2 x CAJC, 2 x BOB Junior, Junior Club Winner of Austria - Bundesjugendsieger and CRUFTS Qualification .

Gerli congratulation
---
24.09.2010
10-2.09 VUKOVAR CROATIA
Double CACIB & CAC shows, it was debut of Argus Electra DREAM of BEARRYLAND, she won all three times 3 x CAJC, 3 x J BOB, with this success she complete all certificate to be a CROATIAN JUNIOR CHAMPION
Gerli - congratulation, and thank You very much :)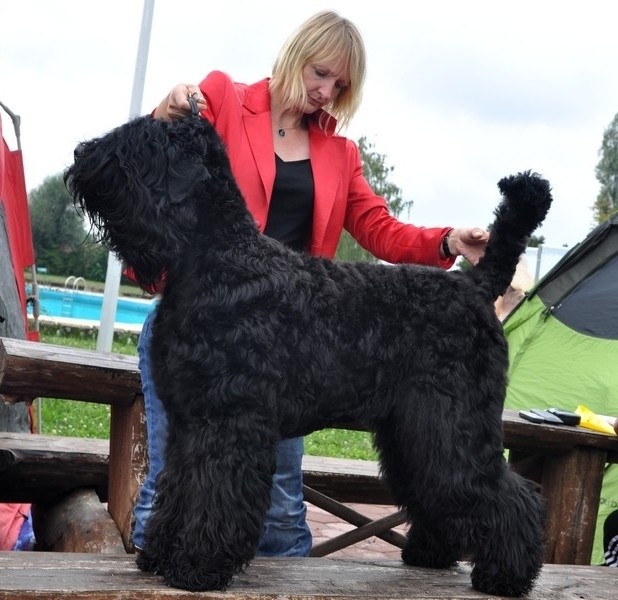 ---
24.09.2010
International Show CRACOV Judg Mrs. Brigitte Schjoth (DK)

In Cracow we have luck again , dogs from our kennel won all titles in Junior class.
Argus Electra DAVIDOFF with Lukas won with his litter brother AE DOUBLE TROUBLE, he also become a Best Junior in Breed, Double Trouble this time get II excellent.
DE LA BUGATTI won in junior class, she was 1exellent in competition of 7 bitches . With this titles she became a Junior Champion of Poland – congratulation to Malgosia.

With this occasion Id like to show some new photo of NORDICAN, he is growing well, I hope to show him next moth on some dog show.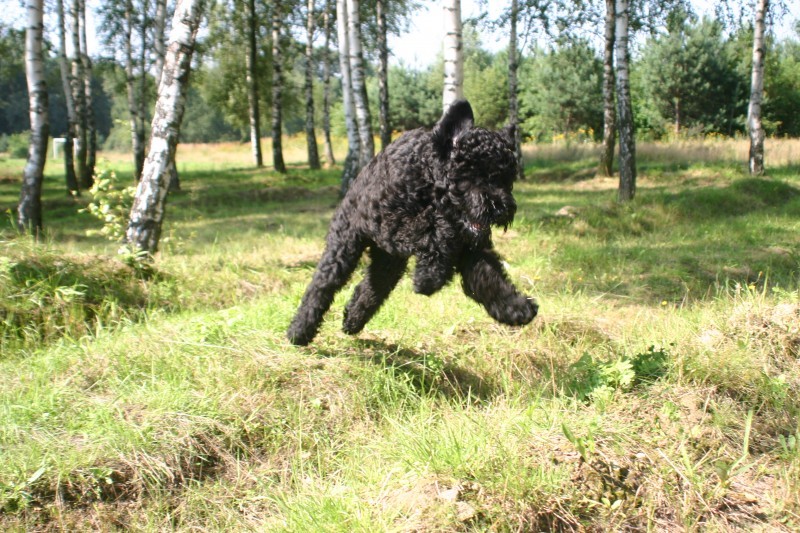 ---
30.08.2010
We have a femwle out of interesting combination.
Id like to offer very nice bitch from our Argus Electra kennel

ERA has almost back eyes , deep chest , very nice angles , and the most important thing - absolutely sweet character , she is our small so friendly angel at home .
I think she will be a perfect member of family. She is growing at home with children and other animals - dogs and cat. now girl in age of 2 month and 3 week are over 13 kg, she seems to be a strong girl. /I can deliver puppy to Polish border/
More informations & photos in puppies page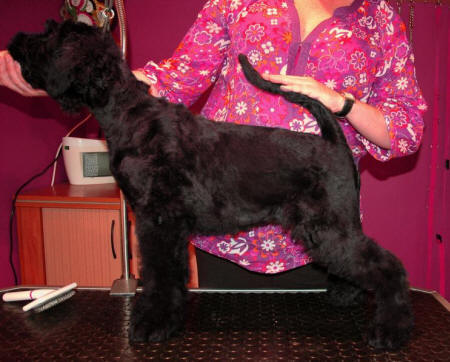 ---
22.08.2010
National Dog Show in Nowy Targ judge Mr Andrzej Szutkiewicz

Argus Electra DINASTIA won in Junior Class , she got Junior Winner and tittle Best Junior in Breed her mother Argus Electra CONTESSA won in Champion Class, she also got tittle Winner , and BOB Winner .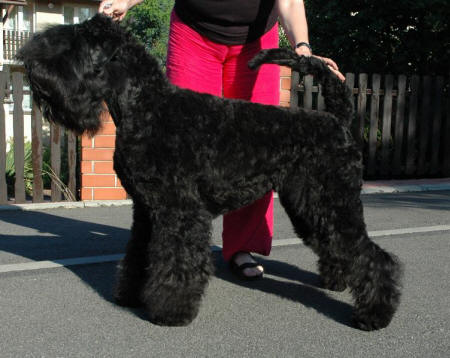 Argus Electra DINASTIA
---
06.07.2010
4.07 National Dog Exhibition Ustroń , judge Mr. Ostrowski

It was a family meeting today. 5 dogs from our kennel were shown today. In youth class AE DAVODOFF got II excellent. I think Lukasz works with AE Davidoff on regular bases, so the results will come soon.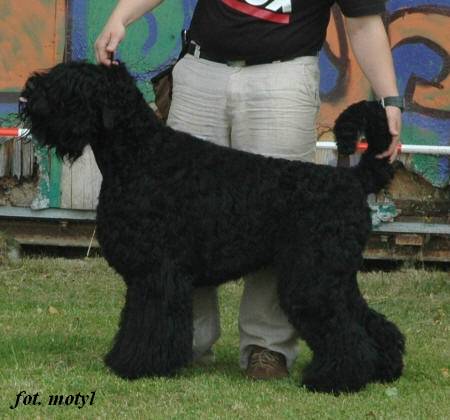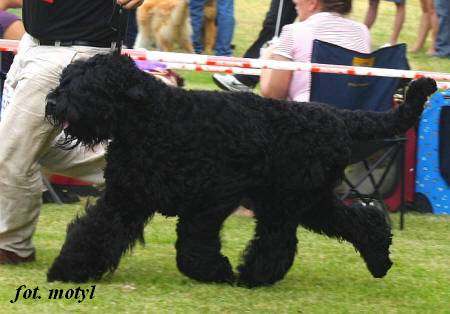 The first time on exhibition was shown AE Dinastia and she got excellent result - I excellent Junior Winner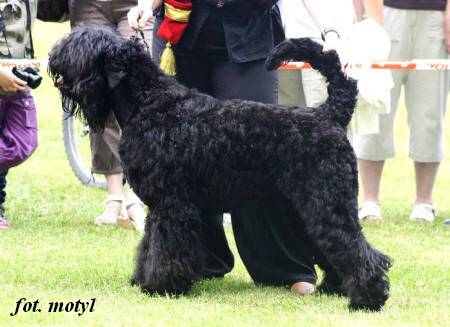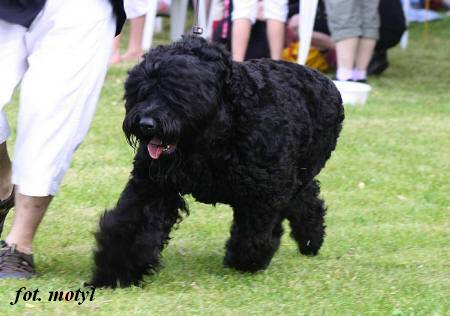 In open class ANTARES s Almaznogo Ostrova got I excellent and last points CAC to get Polish Champion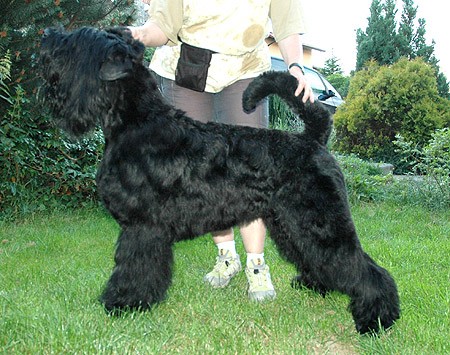 AE CONTESSA supported her children and she got next CAC and BOS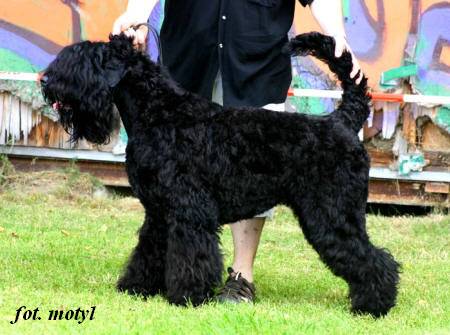 ---
13.06.2010
On National Show in Lublin /judge Mrs. Nijole Zieniene (LV)/
Argus Electra DE LA BUGATTI won between 5 concurrence in junior class. DE LA BUGATTI receive 1 ex. Junior Winner , Best Junior in Breed , and in final concurrence with adult dogs she won also Best of Breed .

Its great day for us , Im very proud of Argus dogs , especially DE LA BUGATTI are still so young – 10,5 month .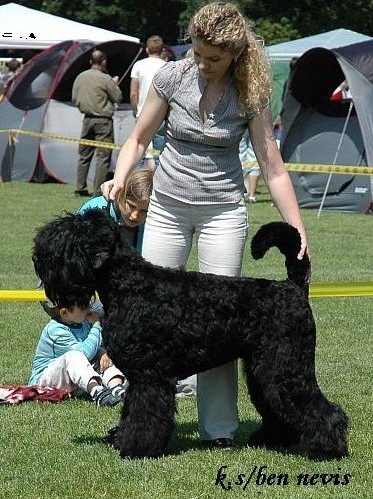 ---
10.06.2010
It's a new part for our kennel, together with Agata
& Christopher we imported the male in our kennel :
NORDICAN s Vasilievskogo Ostrova
Male offspring :
Brenda's company Gigant (Bescenny Dar iz Peredelkino x Brenda's company Kapitolina)
Russian Champion
Estonian Champion
Latvian Champion
Belorussian Champion
Candidate to National Club Championship
HD-A/A, ED-0/0, T-1

and

Butterfly (Jeffry ő Udacha)
Russian Champion
Russian Junior Champion
RKF Champion
HD-B

Soon more info …………..
---
09.05.2010
National Show in Krosno judge Mrs. Viera Staviarska /SK/

Argus Electra DE LA BUGATTI won in Junior class , she got 1 ex Junior Winner , and Best Junior in Breed – it's a nice start :)
---
01.05.2010
Mannheim-Ludwigshafen, KFT-Ausstellung

Argus Electra DARK ANGUS won in Junior class V 1 Jgd CAC , Jgd VDH
It was his first show – Ria congratulation !!!!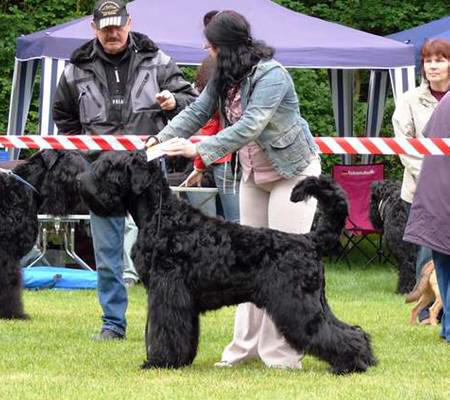 ---
25.04.2010
International show in OPOLE, judge Mrs.SHAMIL ABRAKIMOV (RUS)

On International Dog Show in Opole Agnes has show AE DOUBLE TROUBLE in Junior class. Vania was the youngest between 6 young males and got I excellent Junior Winner.
In this same class AE DAVIDOFF got excellent.

Congratulations to owners!!!

I've just got photo from Germany of AE DARK ANGUS. Ria and Angus will debut on the rings soon!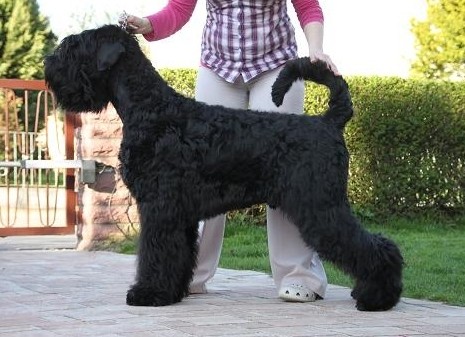 ---
14.03.2010
CACIB Katowice, judge: Krystyna Opara
Exhibition is Katowice was a place where most of Argus Family was met: mother and 3 children.

First time was shown Argus Electra DINASTIA in puppy class - I very promising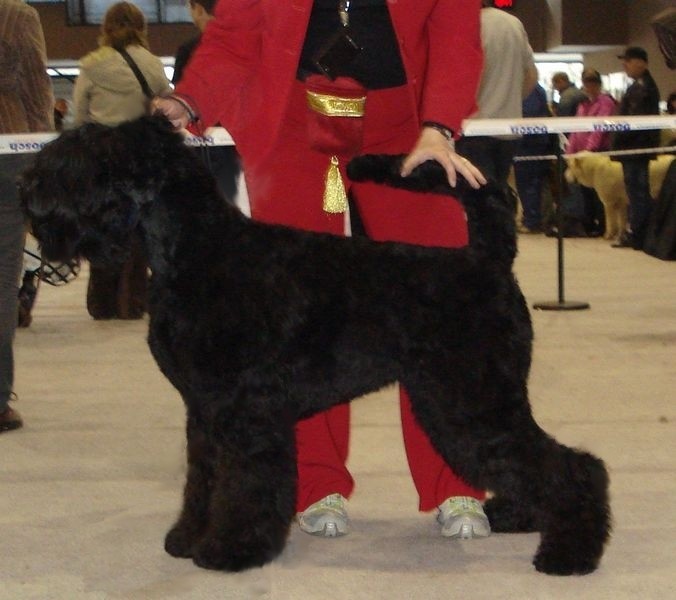 Argus Electra DAVIDOFF puppy class II very promising too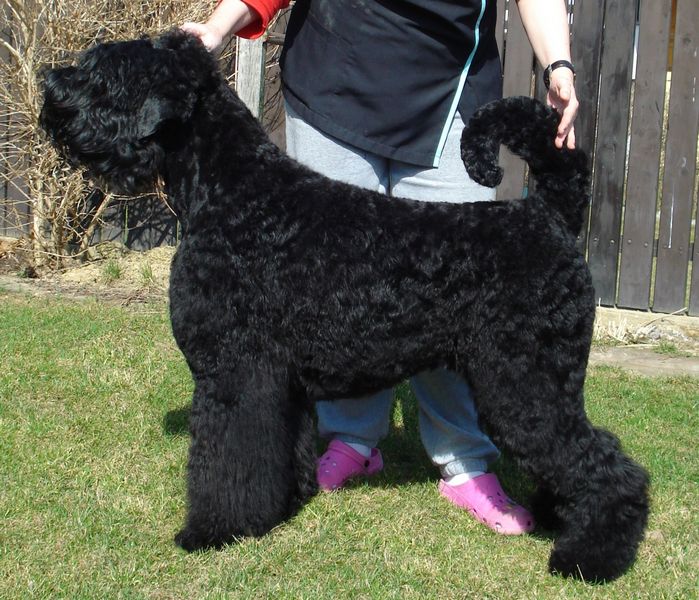 In Champion Class was shown their mother Argus Electra CONTESSA and finally she won CAC, CACIB and BOB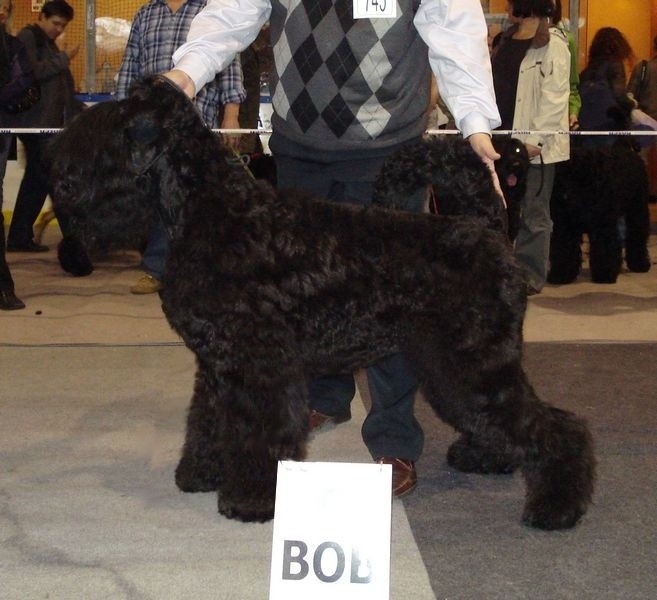 Lately I had a pleasure to visit Viola, Piotr and CONSTANTIN. It was really a great time, thank You. Costa is very impressive boy.

After few months I got photos of Argus Electra DREAM OF BAERRYLAND vel Electra. Geri thank You very much for such a great care !!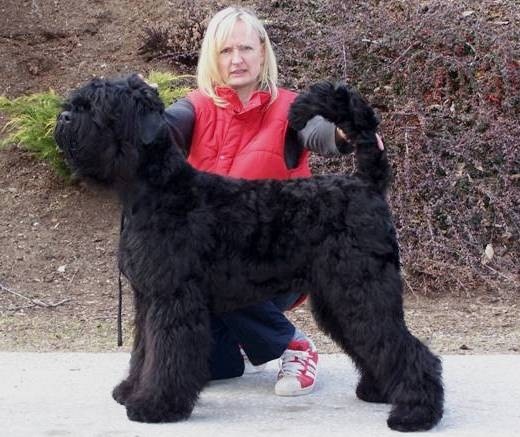 ---
14.03.2010
National Exhibition in Jaroslaw - judge: Anna Rogowska

It was second exhibition for Argus Electra DE LA BUGATTI with excellent result: I very promising, BOB PUPPY
Gosiu, my congratulations especially for Your personal grooming - well done!!!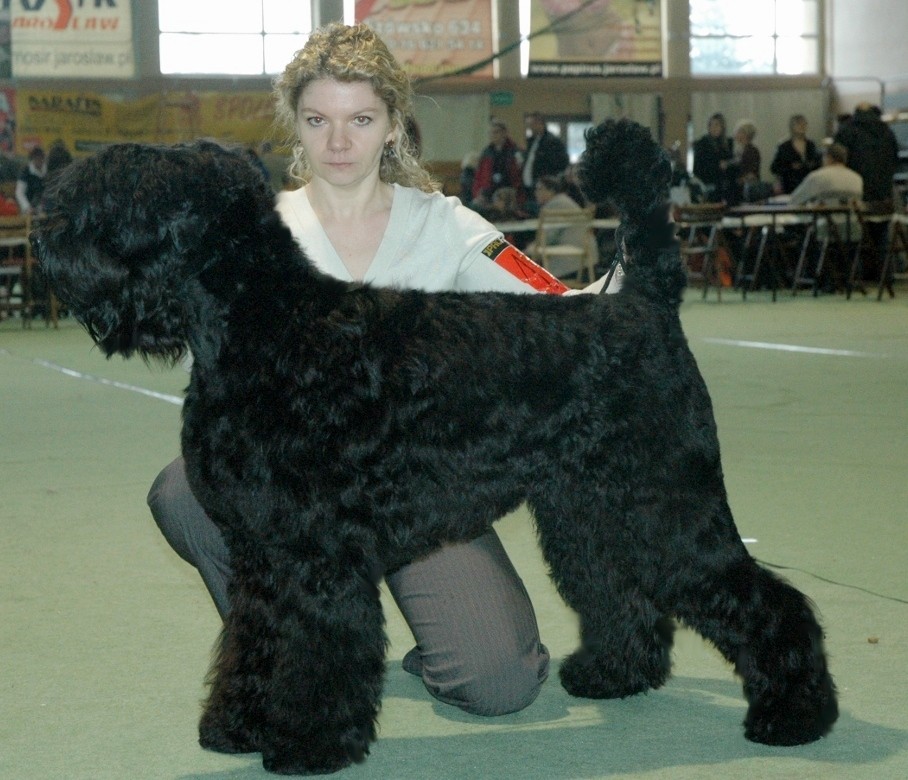 ---
16.02.2010
New exhibition's season is on. Small Argus dogs from litter D have started their show carrier.
13.02.2010 Cacib Exhibition Rzeszów - judge Mrs A.Zwierzyńska

Argus Electra DOUBLE TROUBLE was shown by Agnieszka in puppy class with very promising 2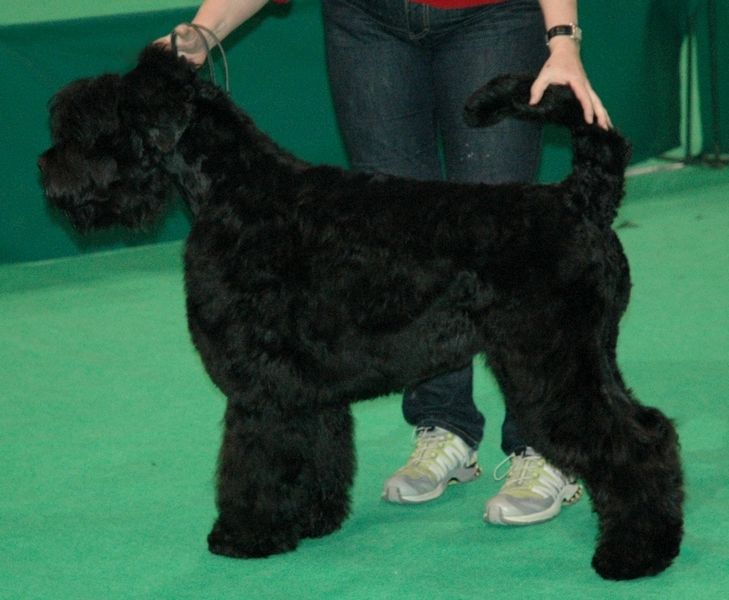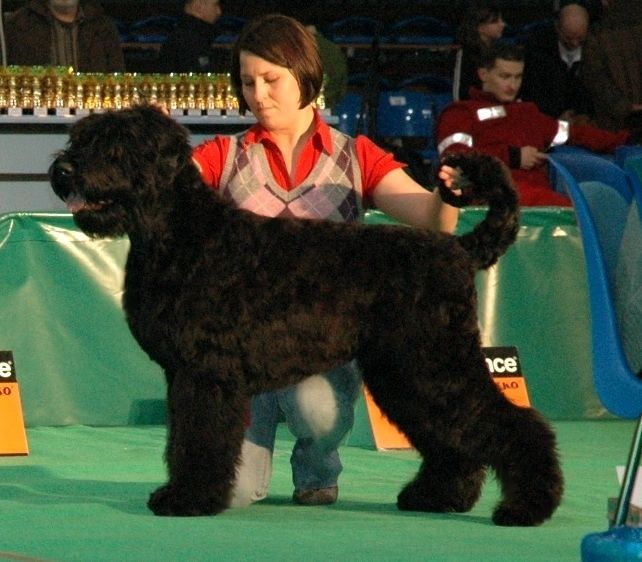 Electra DE LA BUGATTI in puppy class too - 1 very promising
13.02.2010 on Valentine's Exhibition in Bydgoszcz Argus Electra CONSTANTIN in Champion class 1 excellent and CAC. Judge Mrs P. Dorota Kuczyńska Standełło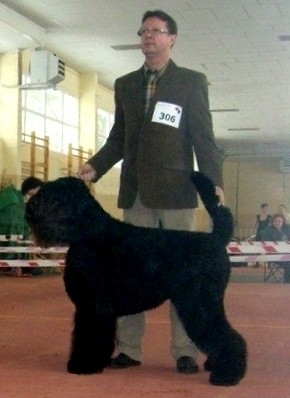 Our small Argus Electra DINASTIA will be shown soon on International Dog Show in Katowice 2010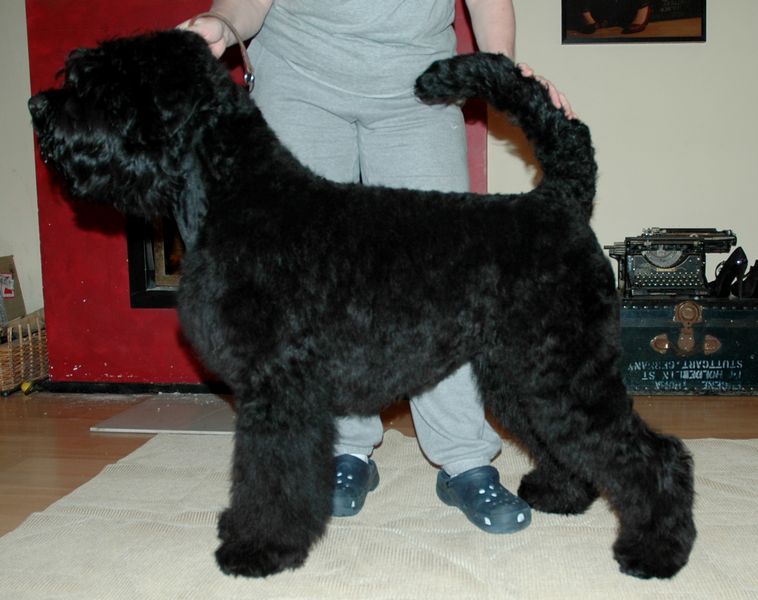 ---
06.01.2010
Summarising year 2009
2009 was another successful year for our kennel. Our dogs were shown in Poland and abroad with great results

Last summer we had a litter "D" and I hope that some of the puppies will follow exhibitions results of their parents.

So,
Argus Electra CONTESSA got INTERCHAMPION title, which is second in ours short time breeding. Tosia got a Czech Winner title too and TOP BITCH of 2009 on list "Świata Czarnego Teriera"

Kasia thank You for such big work which You have done for developing knowledge of BRT breed.


It's a second year in raw when CONTESSA won this titled
AE CONTESSA 12.2009
Argus Electra CHORNAYA UZI got title Champion of Poland
Argus Electra CONSTANTIN got title Champion of Poland
Argus Electra BOYAR got title Champion of Germany VDH
ANTARES z Almaznogo Ostrowa got title Junior Champion of Poland

CAC/CWC

CACIB

Res.CACIB

BOB

CACJ

BOBJ

x 22

x 7

x 3
x 7
x 3
x 2

I would like to congratulate to all owners of Argus Electra team dogs, especially to Ada and Sabine, for your work and love, without all of You it wouldn't be us.
I hope that youngsters from our breeding will be shown next year and they will bring a lot of happiness to their owners and us as a breeder.